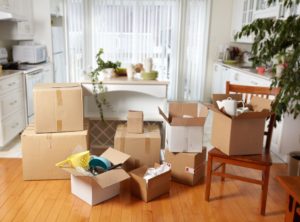 We know how it feels to be completely overwhelmed by the daunting task of unpacking and organizing after a move!  Our team members are different from your typical moving company because our team leader, Vicki,  is a home organizing professional. Anything unpacked will be well organized and stored in a way that makes sense for the space!
As always, we treat all of your belongings as if they were our own.  All items are handled with exceptional care and respect. Vicki alone OR Vicki and her team of organizers will:
Unpack your boxes and belongings.
Create customized home organization solutions.
Break down boxes and packing materials.
Donate unwanted items.
Leave your home ready for you to live comfortably!
_ __ _ __ _ __ _ __ _ __ _    
Unpack and Organize: What Our Clients are Saying
"I am beyond thrilled with the organization Vicki put in place within our home! After moving across the country, our new Utah house was in such a state of disorganization that it felt too big for me to tackle on my own. That's when I found Vicki and I am so glad I did!  She has helped turn our home in to the sanctuary it should be.  My husband, who was skeptical at first about hiring an organizer, continues to comment on what a great choice it has been to use Vicki's services! He is thoroughly impressed and sees how much better our home and family function. Thank you Vicki. You are beyond wonderful!"  -Natali in Holladay, a 2016 client

"When I moved into my new home I was beyond overwhelmed. Assuming there must be a 'best method' I sought out a home organizing specialist to help me unpack and organize my stuff. Vicki was the perfect fit. She was extremely professional, trustworthy (that is huge when someone is going through your personal stuff) and worth every penny. Vicki works hard for every dollar and moves quickly. She can get a lot done in a short time.  Vicki made my life so much easier!" – Angie in Provo, a 2017 client  
What's the Cost for an Unpack and Organize Service?
Prices vary depending on the size of home. Most homes are completed in just a day or two.
We Know How Unsettling It Is to Move


We are confident we can make your transition easier.
Leave a Reply