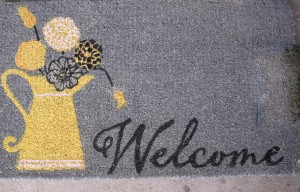 As a trained and experienced professional organizer I know that organizing anything saves busy people just like yourself valuable time and money. My name is Vicki Winterton. I work on-site with clients typically located in the Salt Lake and Orem / Provo areas. In this blog I share a wide variety of "why organize" AND "how to organize" insights learned as I gain additional training and experience PLUS some great products and tools for organizing YOUR:
Home

Time

Family

Personal Life
Here are some tips concerning the use of this website blog:
_ __ _ __ _ __ _ __ _ __ _
Use the search box at the right to find article postings with topics that interest you.
To visit my website click on the home page link to the left.
Please leave a comment in the comment section near the title of any blog posting. By leaving a comment you can share YOUR top tips with future visitors.
You are invited to use portions of my articles.  Because the information posted here is copyrighted, be sure you meet these requirements. You MUST include:
My name – Vicki Winterton
My business name – ORGANIZING Mind over Matter
A link to my website  – www.organize-utah.com
If you need to contact me, click here.  Enjoy your time browsing my posts and pages. Please, come back often.
5 Responses to "Sticky: Professional organizer"
Leave a Reply