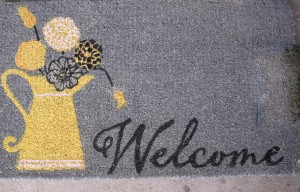 Hi there. My name is Vicki Winterton. I have worked as a professional organizer for nearly 10 years. I live in Utah and work in the homes of people located in the Salt Lake Valley and Utah County. I created this blog so that I could share my experiences and help people everywhere learn how to simplify and then organize their home spaces.
Organization is a valuable skill that saves people time AND money, and I have some helpful insights that I've learned over the years. In addition to this blog, I've created various products and tools that make home organizing doable for people across the USA.
Some of the most disorganized things in a person's life include:
Home
Time
Family
Personal Life
I have spent many years helping individuals and families organize these areas of their lives. So don't wait!  Use this blog and my website as a resource to help you get started!
Here are some tips concerning the use of this website blog:
_ __ _ __ _ __ _ __ _ __ _
A few final notes…
Use the search box at the top of this page to find articles with topics that interest you.
Please leave me comments and questions!  I would love to hear what has helped you become organized, or suggest topics if there is something you are struggling with specifically.
If you live in Utah and are interested in meeting with me, check out the contact page for more information
You are invited to use portions of my articles.  Because the information posted here is copyrighted, be sure you meet these requirements. You MUST include:
My name – Vicki Winterton
My business name – ORGANIZING Mind over Matter
A link to my website  – www.organize-utah.comEnjoy your time browsing these pages. Check back often, as I am always adding new content.
5 Responses to "Sticky: Professional organizer"
Leave a Reply