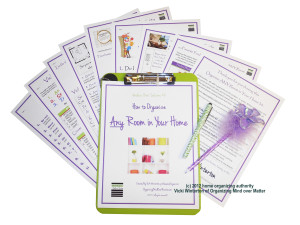 I was invited once again to be the home organization specialist on KSL Television's Studio 5 TV Show. The 8 minute show segment focused on the following:
Items that can be tossed in the kitchen, bedroom, bathroom, family room, and home office of every home.
How to best organize these rooms with tricks and tools used by trained professional home organizers. (BTW: the products I showcased can be found at your local Bed, Bath and Beyond store.)

As I closed the show I offered a free printable of which you can easily take advantage.
__ _ __ _ __ _ __ _ __ _ __  Read more…