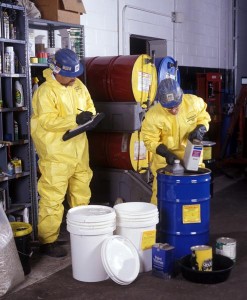 Don't miss the ONLY Utah hazardous waste event in Utah County this year. Thanks to the Utah county health department you can bring your " dangerous stuff" to this scheduled drop-off event for SAFE disposal! The keyword here is SAFE! Safe for you…Safe for the collection specialists…Safe for the environment.
Please take note, the Utah County Health Department will only accept:
_ __ _ __ _ __ _ __ _ __ _

1. Containers 5 gallons or less (think paint can NOT your outdoor garbage can)
2. Household waste only – NO commercial waste
Here are the details of the Utah hazardous waste collection event in Utah County:
Date: Saturday, April 13, 2013
Time: 9 a.m. to 3 p.m.
Place: Provo Town Center Mall (west parking lot)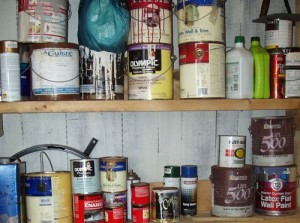 ACCEPTABLE MATERIALS:
• prescription medications
• e-waste (electronics)gasoline/fuels
• antifreeze / gasoline / fuels
• solvents / thinners
• all-purpose cleaners
• aerosol cans
• pesticides / herbicides
• glues / adhesives
• fluorescent light bulbs
• mercury thermometers
• photographic chemicals
• smoke detectors
• paints / stains / solvents / thinners
• motor oil / lubricants
REMEMBER – No business or commercial hazardous waste will be accepted.
To see the Utah County health department's flyer about this drop off event, click here . The phone number to call with questions is 801-851-7525.  The Utah hazardous waste flyer on their home page details the things they will NOT accept. Happy decluttering!
If you live in the Salt Lake Valley
Click here to learn the details of the hazardous waste collection dates and locations for the Salt Lake area. Their    first event is in June 2013 and they have many through Auguest 2013.
Need to Shred Your Papers?
UCCU credit union is holding their annual shredding event on Saturday, April 20, 2013 from 9 am to noon at their Provo Riverwood office. (Their customer service representative tells me you do not need to be a UCCU member to participate.) The Spanish Fork branch is hosting the same event on Saturday, May 4, 2013.
Salt Lake community shred events are offered throughout the summer by the commercial shredding company, Shred It. Click here to visit their website where you can get a phone number to contact them for more information.
Once you get started dejunking for any of these events, keep it up. Spring is a great time to cut back on the clutter in your home. The Utah hazardous waste events listed here are a great decluttering and dejunking beginning!  If you need some hands on help to whip your home storage spaces into shape, contact me. I offer a FREE 20 minutes phone analysis to get you going.
2 Responses to "Utah Hazardous Waste"
Sara Clara Says:
December 10th, 2012 at 9:37 am

Every city across the nation does something like this. It is a good idea. Thanks for the information so I can participate.

handy tutus Says:
April 21st, 2013 at 8:37 pm

This post could not have been written at a better time for me! Getting rid of stuff that is hazardous is something I am constantly preaching about. I most certainly will share this link with others who can become aware. Thanks for sharing!
Leave a Reply