Before & After Photos
The before and after photographs on this page were taken during our on-site work sessions with our residential clients. These photographs should not be used without written consent from professional organizer, Vicki Winterton, the owner of this website and principal organizing consultant at ORGANIZING Mind over Matter.
Organizing Home Spaces
More Residential ORGANIZING
View more photos of the home spaces we've organized  OR
View our organized workplace and home-office photos by clicking here.
IF you live outside our service area OR are part of the 40% nationally who feel you could get the rooms in your home organized with some very detailed instruction, look over the "absolute best organizing solution" kits we have available for purchase in our organizing store. We have such confidence in these DIY kits that IF within one month of purchase you are unable to do it on your own, you can exchange the purchase price of the kit you bought for the equal dollar amount toward a personal phone or skype session with Vicki, our principal organizing consultant. Ultimately, SUCCESS is yours!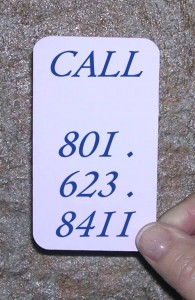 Just imagine the difference Vicki alone OR Vicki and her team can make to your home trouble spots. We GUARANTEE you positive results. We offer in home "shape-ups" throughout Utah. Our rates are reasonable because we believe we win when you feel you have received a good value. Phone us today to see how we can best help you with a FREE 20 minute phone consult.