About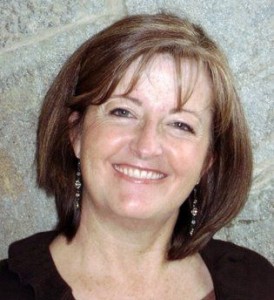 Vicki Winterton is a professional organizer, Utah located, and is the owner of ORGANIZING Mind over Matter. She offers professional organizing services for Utah located residences and work-from-home entrepreneurs. 
Vicki is trained and one of the most experienced professional organizers in the state. She began her professional career as a 4th grade public-school-teacher and learned early how to inform and motivate. Over the years she has put in place personalized organization systems for hundreds of happy clients. A sampling of Vicki's clients include: stay-at-home moms, lawyers, corporate managers, entrepreneurs, doctors, dentists, college students, and teachers … Anyone who needs help taming paper piles, disorganized clutter, and busy schedules!
Vicki can walk into a room filled with nothing but chaos and envision potential beauty, order, and peace. She understands that every person is unique and requires organizing systems that are designed with their specific needs in mind. She has learned that her clients have a need for quick results and lasting skills. Vicki knows that disorganization costs her clients BOTH their time and their money…two very important commodities!
Vicki specializes in helping her residential clients gain control of their:
Room spaces and room activity zones
Time, projects, and daily routines
Papers: both the paper piles AND file-cabinet papers
Computer Data: processing, storage, and retrieval
Email: processing, storage, retrieval
Vicki's Credentials and Experience include:
Licensed, trained, and experienced professional organizer
Guest organizing expert on KSL TV's Studio 5
Veteran speaker with ten (10) years speaking experience
Class instructor at UVU Small Business Development Center
Home Organizing Specialist with the Savvy Shopper
Corporate events-planner:  Utah's division of Three-Thirty Events
Founding officer with the NAPO-Utah group
Organizing specialty features writer:  Daily Herald Newspaper
Show c0-host of The Organized Woman Show
Bachelor of science degree from Brigham Young University
"Vicki inspired me to de-junk and make wiser use of space in specific areas. I feel like I have a 'new lease on life' after hiring her for organizing help. One main thing I learned = I do life much better when my home environment is in order. – Z.W. in Provo, a 2010 client"
Still have Questions?