Organizing Store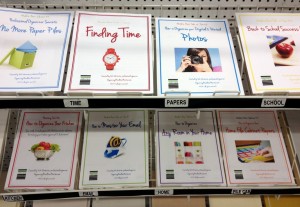 Welcome to our organizing store page. In any of the two (2) binder kits that will be mailed to you within 3 days of purchase OR the thirteen (13) immediately printable download DIY kits offered here, you get to benefit from our time investment and gained knowledge without having to invest that time yourself! Within the products listed below we share the very same forms, ideas, product suggestions, and proven best organizing solutions that our paying clients get when they hire us to organize their home, time, or family. We confidently recommend these products to you knowing that we've invested time for the past 8 years in professional organizer training courses held at the yearly national convention AND many hours (at least 50 per product) researching books, magazines, and top home organizing websites.
After all the research time is completed, we've pulled together the most valuable information collected and then combined it with our decade of hands-on experience organizing the homes of our clients. You could invest a week searching the internet yourself to come up with some good solutions for your own home trouble spots, but that would sure be a waste of your valuable time when we have already done the work for you!
– – – – – – – – – – – – – – – –
* Absolute Best Organizing Solutions™ *
Binder Kits 
This terrific kit contains the absolute best information from each of our individual printable sets listed below. It is a dream come true for someone who is pretty good at organizing but needs best solutions to fine tune. It arrives in your USPS mailbox within one week of ordering. Click here to view details of our Household / Family Management Binder Kit . It comes with 30 useful forms which can be scanned or xerox copied for use over and over again. Also included are detailed instruction & information sheets for managing:
Your SELF
Your TIME
Your FAMILY
Your HOME
and so much more.
– – – – – – – – – – – – – – – –
This kit is spectacular for someone who wants to be prepared for whatever emergency comes knocking at the door because those who fail to prepare will experience much greater discomfort. This kit could be the organizing project that holds the greatest value to you and those you love. I have people order this product for themselves and other family members from around the world. It really is the best and most detailed information available. Click here to view details of our Vital Records Binder Kit with best options for gathering, organizing, and storing your MOST IMPORTANT PAPERS in a grab and go binder.
– – – – – – – – – – – – – – – –
* Absolute Best Organizing Solutions™ *
Downloadable Printable Kits

Each of our download printable kits contain "essential information" that is immediately delivered to your email inbox, and here's the best part of all → if within 30 days of purchase you still cannot do it on your own, you can exchange the purchase price of the kit you bought for the equal dollar amount toward a hands-on organizing session in your home OR a personalized phone-coaching session with Vicki, our head organizer. Ultimately, SUCCESS is yours!
Experts believe that 40% of the human population need side-by-side help and instruction for successful change to happen. Another 50% can read new AND very detailed information like that contained in these printable kits and then move forward on their own to put the suggested improvements in place.  If you are part of the latter 50% you are going to really appreciate the tremendous value in the products offered here.
– – – – – – – – – – – – – – – –
  

* Absolute Best Organizing Solutions™ * 
Proven Best Solutions for the WORK-AT-HOME Individual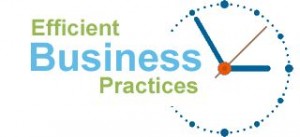 Click here to view details of the 7 kits we offer to help you fine tune your small-business for greater efficiency:
Time
Papers
Email
Office Spaces
Computer Electronic Documents
Work-From-Home Best Practices
As with the other items listed above, the download printable workplace packets contain "essential information" that is immediately delivered to your email inbox, and come with the same terrific guarantee.
– – – – – – – – – – – – – – – – – – – –
* Coming Soon *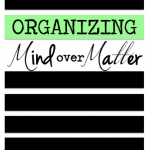 Our Room-by-Room best solutions packets to be offered here in the near future:
Organize your Home Office

Organize Home Storage Areas = Garage, Basement, Attic

Organize your Bedrooms and Bathrooms
– – – – – – – – – – – – – – – – – – – –
What exactly gets sent to you when you purchase a printable download?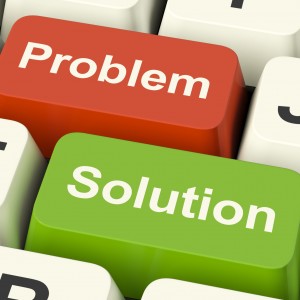 You will receive a multi-page kit that arrives in the email in-box you list when buying. You will always receive at least:
Our "best practices" pages that include information gathered from the premium courses offered via the National Association of Professional Organizers yearly conventions and other absolute best information sources.

Our "best questions to ask" page with "what to keep" and "what to let go" answers.

Many of our proven best solutions for your organizing trouble spots. (Remember, we have been  helping clients organize their homes and lives for a decade!)

Basically…you receive educated answers to your top organizing concerns.
In addition to the pages just described, you will also receive additional specialized "essential information" sheets for each of the kits you purchase.
* We Promise You *
Proven best solutions at prices that make your purchase a great deal! Visit the individual products pages by clicking on the page links above to learn more about each product offered. Purchase can be made through your online PayPal account or call us to place your credit card order by phone.