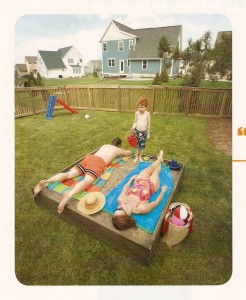 I recently read an article by nationally known financial guru Jean Chatsky. She suggested a few things that make a real difference in setting up an emergency cash fund and building financial preparedness.
Jean noted that times are tough. Americans are saving very little. So what can YOU do to bring financial preparedness into your life? She suggests controlling the things you CAN control. Here are a few of her suggestions:
__ _ __ _ __ _ __ _ __
Step 1: Build a Cushion – Having an emergency fund to fall back on can be a real lifesaver, particularly if you lose your job. Jean suggests 6 months of living expenses. You just need to have enough to float the necessities: gas, bill payments and food. So where do you stash the cash? An emergency fund is all about liquidity, so you want to put it where you can get to it easily. But remember, this is for emergencies only.
Step 2: Pay Down Debt – Chipping away at credit card and other high-interest debts during an economic downturn is your BEST investment. So how do you do it? For the next two weeks, track every single penny that you spend in any way. Once you see how the little things add up, you'll have an easier time throwing that cash toward your debts. Take another look at the photo that began this post!
Step 3: Keep Working – You can take a few steps to ensure that the odds of continued employment are in your favor. Make sure you are having a positive impact on the company's bottom line? Be sure that you're working on important projects, and ask your boss if you can take on additional responsibilities. The key is to seem indispensable. The idea is to keep your name and face fresh in the minds of decision makers.
Step 4: Work on Your Credit Score – What constitutes a good score has actually gone up, so you have to work a little harder to stay at the top of the class. Things like shopping for credit and high levels of debt all work against you, so keep them to a minimum. Check out your score at "the big 3" to make sure where you stand: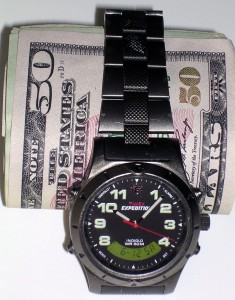 One last thing, (this is Vicki talking) I believe a good credit score means having easy access to cash if you REALLY need it. I believe every home owner should have a
home equity line of credit
in their back pocket in case of an emergency. If you never use it, you pay nothing in interest charges. If you do need it, you are already qualified and can withdraw what you need against your home so your credit score is not damaged when REALLY tough times roll around. I have one in my back pocket. You should too!
We promised you some links in our podcast show. Here they are:
Now…take what you have learned and live differently. Come back soon!
8 Responses to "Financial Preparedness"
Leave a Reply