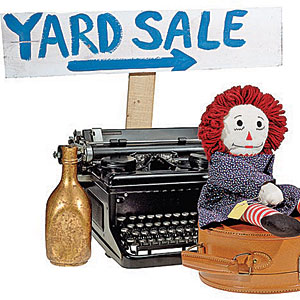 Many of my clients ask me, "Should I sell or donate my stuff?" Those items that are still in good condition but that they no longer use, need, or love. This is how I help them decide:
Sell it if:
It's worth more quite a bit more than the selling fees and
You're motivated enough to organize the garage sale or online sell.
Be sure it is worth the major time and effort you will have to invest to sell the item.
Donate it if:
It's in good condition and
The question of donating versing tossing  helps you let it go.
__ _ __ _ __ _ __ _ __ _ __