* Professional Organizer Secrets *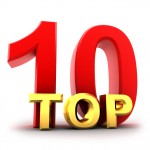 Getting organized is usually in the "Top-10″ list of resolutions for the New Year! According to the University of Scranton statistics collectors, in 2013 getting organized weighed in at number eight and in 2014 it was the second most often listed resolution. If getting better organized is one of your New Year resolutions I am here to help you.
I am presenting my free class "Professional Organizer Secrets: GET RID OF HOME CLUTTER FOREVER" twice during January 2015 in the Utah Valley area. Please join me and if you bring a friend, you have a chance to win a prize package.
Class details are below:
_ __ _ __ _ __ _ __ _ __ _    Read more…